Artisan Cove: The Vision
Artisan Cove has been designed for the entrepreneur, artisan and artist who require a high quality work space together with a quality living unit. Located in the City of Richmond Marina district just a few blocks from the San Francisco Bay and the brand new SF-Richmond Ferry, this brand new development meets all of your needs. Excellent new modern construction.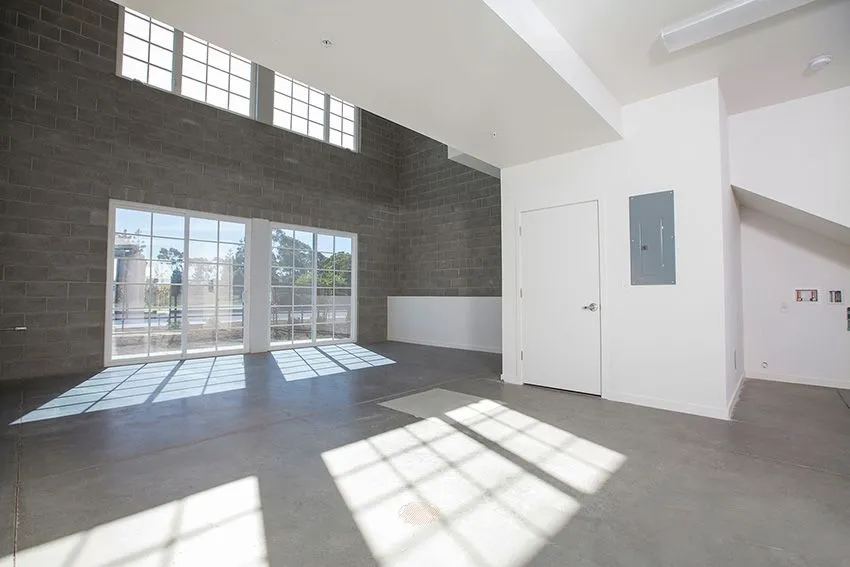 Elevate your Lifestyle
The ground floor has about 1,050 square feet of office and work area with 12 to 23 foot high ceilings. There are wonderful large windows on both elevations plus skylights to provide natural light. The ground floor has a commercial type glass door entrance, a glass paneled roll-up door and rear glass doors leading to a landscaped private patio area.
30
Minutes to Wine Country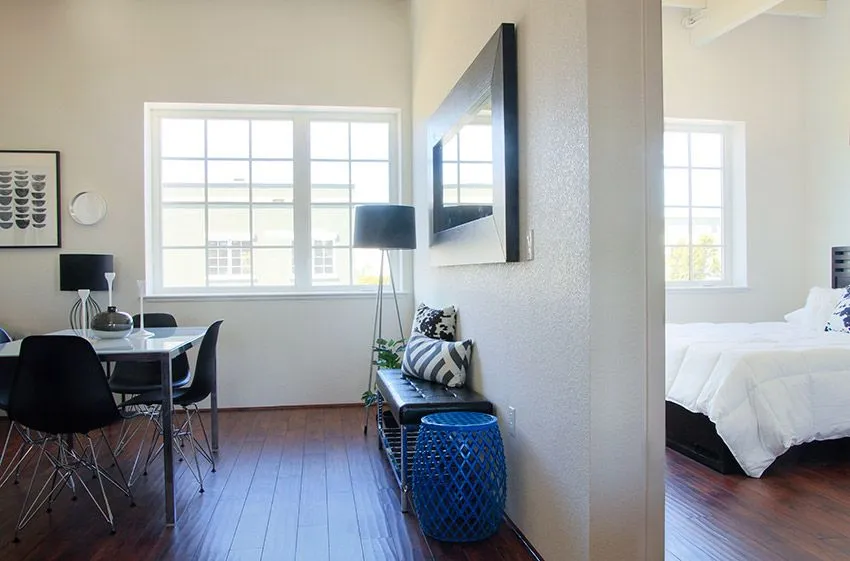 New Design, Modern Touches
From the ground floor is an interior stairway leading to a 1200 s.f. two bedroom, two bath apartment. Wood floors throughout, stainless steel kitchen appliances with stone countertops, vinyl floors and stone vanity tops in the bathroom. Heating/ventilation with excellent insulation. Superior double pane large bright windows with additional skylights and high ceilings. Excellent landscaping. Ample parking with each unit controlling indoor and outdoor reserved parking spaces.
Ready to join the community?
New Phase 3 units available for move-in starting 1/1/2022.